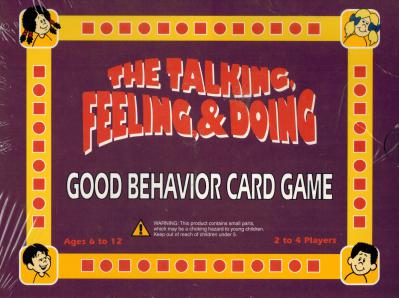 Talking, Feeling, & Doing
Good Behavior Card Game
Last chance, only 1 left in stock!
Ages 6-12, contains 99 cards focusing on the specific problem or concerns of children.
Lawrence E. Shapiro, & Hennie Shore
This card game contains 99 cards and follows the format of the original board game, focusing on specific concerns of children. Like the original game, the card game is a sure way to help children communicate their feelings and develop insight into their problems. Ages 6-12.
Intended Audience: Elementary School
News From ADD WareHouse and MyADHD.com
Learn about new books, treatment and assessment tools, ADHD research, articles, Q & A and more.
A.D.D. WareHouse
3150 Willow Lane, Weston, FL 33331

Call Mon-Fri 9:00 am to 4:30 pm
Phone: 954-412-1332
Fax 954-206-6955
© Copyright 2021- - A.D.D. WareHouse / Specialty Press Inc.