Obsessive Compulsive Disorder (OCD)
Books and training programs to help families, children, and adults to understand and manage OCD.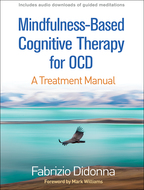 SKU 0787
This book presents the first treatment program that adapts the proven practices of mindfulness-based cognitive therapy (MBCT) to meet the unique needs of people struggling with obsessive–compulsive disorder (OCD).
ON SALE!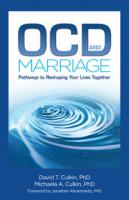 SKU 09OCD
New! Published September, 2021. Written by Drs. David and Michaela Culkin, a couple who have struggled with OCD in their marriage. This unique book provides the understanding and tools couples need to overcome the many challenges OCD brings to a relationship. Inspirational and chock-full of ideas to get your relationship on track!
News From ADD WareHouse and MyADHD.com
Learn about new books, treatment and assessment tools, ADHD research, articles, Q & A and more.
A.D.D. WareHouse
3150 Willow Lane, Weston, FL 33331

Call Mon-Fri 9:00 am to 4:30 pm
Phone: 954-412-1332
Fax 954-206-6955
© Copyright 2021 - A.D.D. WareHouse / Specialty Press Inc.