Depression, Anxiety, and OCD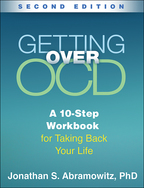 Thoroughly updated based on the latest science, this empowering workbook gives you the skills to overcome obsessional thoughts and compulsive behaviors—and live a freer, happier life.

Straight forward solutions, answers, and advice for individuals who have OCD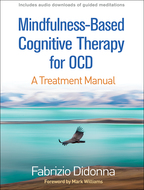 This book presents the first treatment program that adapts the proven practices of mindfulness-based cognitive therapy (MBCT) to meet the unique needs of people struggling with obsessive–compulsive disorder (OCD).
News From ADD WareHouse and MyADHD.com
Learn about new books, treatment and assessment tools, ADHD research, articles, Q & A and more.
A.D.D. WareHouse
3150 Willow Lane, Weston, FL 33331

Call Mon-Fri 9:00 am to 4:30 pm
Phone: 954-412-1332
Fax 954-206-6955
© Copyright 2021- - A.D.D. WareHouse / Specialty Press Inc.