Featured Products for Helping with ADHD
ON SALE!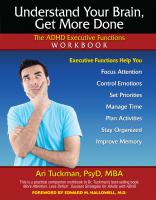 SKU 0959
Great workbook from best-selling author, Ari Tuckman, Ph.D. Designed to help adults with ADHD improve organization, time management, planning, working memory and other executive functions.
ON SALE!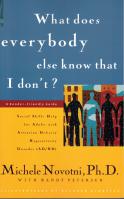 SKU 0906
In this book, psychologist Michele Novotni reveals the world of social skills for people with Attention-Deficit/Hyperactivity Disorder (AD/HD).
News From ADD WareHouse and MyADHD.com
Learn about new books, treatment and assessment tools, ADHD research, articles, Q & A and more.
A.D.D. WareHouse
3150 Willow Lane, Weston, FL 33331

Call Mon-Fri 9:00 am to 4:30 pm
Phone: 954-412-1332
Fax 954-206-6955
© Copyright 2020 - A.D.D. WareHouse / Specialty Press Inc.