Children & Adolescents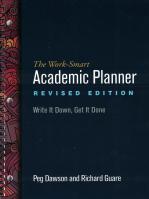 From executive skills experts Peg Dawson and Richard Guare, the large-format academic planner that has helped thousands of students in grades 6–12 is now revised and updated. It provides an all-in-one resource for keeping track of assignments and due dates while developing the crucial executive skills needed to succeed in school and beyond.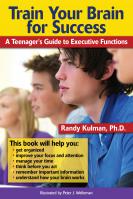 SKU 0958
Provides adolescents with practical, user-friendly strategies to improve their organizational, planning, memory, and time-management skills.
News From ADD WareHouse and MyADHD.com
Learn about new books, treatment and assessment tools, ADHD research, articles, Q & A and more.
A.D.D. WareHouse
3150 Willow Lane, Weston, FL 33331

Call Mon-Fri 9:00 am to 4:30 pm
Phone: 954-412-1332
Fax 954-206-6955
© Copyright 2020 - A.D.D. WareHouse / Specialty Press Inc.